Fished with my friend Ollen and Richard last Wednesday. We came out of North Sound at 6:00AM and headed for East End. Caught a nice sized Barracuda up there and a small Blacktip shark (which we released).
Fished the Bluffs, Frank Sound, South Sound with few bites but no hookups.
Trolling just off the Tanks, on our way toward Georgetown, the Penn Reel started to sing! Boated a nice 35lb Wahoo.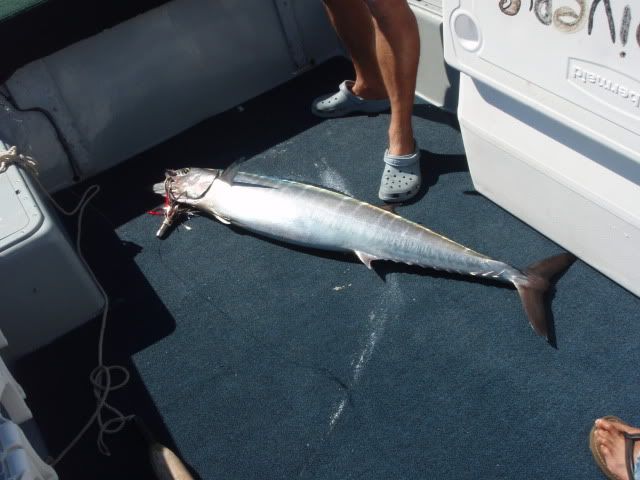 Got some tasty meat!
I beer battered the fish and some tomato slices and fried em up. I served them over coleslaw with mustard-caper dressing...all hands happy...
Great day on the water with some great fisherman!